Acclaim
---
Photo: The Keyboard Charitable Trust
"[...Not only was it his brilliant playing but also his very eloquent explanation...]"
— ChristopherAxworthy, ChristopherAxworthyMusicCommentary (February 12, 2023)
Full Article
Source Page
---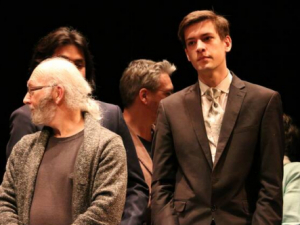 Photo: Ouest France
"[...] He was brilliant, judged Philippe Vert. It is the freshness of youth that has won us over. He will go very far. [...]"
— Philippe Vert, Ouest France (April 14, 2019)
Full Article
Source Page
---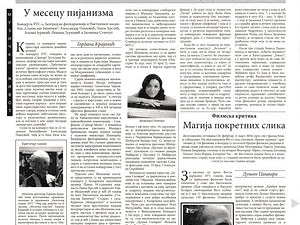 "[...] The young pianist interpreted them virtuously, but gently, almost etherically, pearly, with tastefully measured rubatos and without any dynamic brutality, in wide gradation arches [...]"
— Gordana Krajačić, Književne novine (March 1, 2016)
Full Article
---
Photo: Dragana Vlašić
"[...]And exactly that serious, thought out and dramatically worked out and musical in a measured way, stylistically appropriate interpretation, with the right rubatos and cesuras for Chopin, which breathes with delicately nuanced phrases, is a result of the individuality of the pianistic sensibility of Pavle Krstic[...]"
— Marija Adamov, Dnevnik (February 23, 2016)
Full Article
Source Page
---
"[...] we already now noticed that an artist, which shows individuality and authenticity, is before us [...]"
— Tamara Maljković, Ars sonora (February 15, 2016)
Full Article
Source Page
---
"[...]The winner was the 16 year old Serb Pavle Krstic, who performed with technical sovereignty and with brilliant and lyrical expression[...]"
— C. F. Pichler, Dolomiten (May 5, 2015)
Full Article
---
"[...] who performs even the most demanding works with ease, composure, and high level of preparation. [...]"
— Marija Adamov, Dnevnik (May 4, 2011)
Full Article
---